The Center for Green Urbanism will host the travel photography exhibition, "A Sense of Place", a new juried exhibition from The Exposure Group African American Photographers Association, Inc. The exhibition will be on display at Washington DC's Center for Green Urbanism in the Tubman-Mahan Gallery from November 14 - December 3, 2011. "A Sense of Place" will showcase the photographic work of the association members who include portrait artists, photojournalists, documentary, and fine art photographers.
I will have three custom framed limited edition prints for sale and on display at this travel photography exhibit... "A Monumental View", "Watch Your Step" and "Italian Sky". Come on out to the opening reception at the Center for Green Urbanism. All of the artists will be there to answer questions and share insight into their artwork. If you're not available Friday night, you'll still have until December 3rd to check out the exhibit.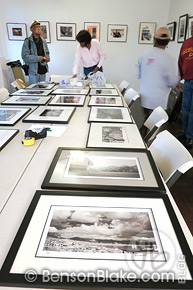 "Meet the Artists" Opening Reception:
Friday, November 18, 2011 from 6:30-8:30pm
Free and Open to the Public
The following Exposure Group members will be featured:
Bonita F. Bing
Benson Blake
E. Carol Burns
Danita Delaney
Bruce Fagin
Lisa A. Fanning
Sharon Farmer
Michael Gross
Gail A. Hansberry
Donnamaria R. Jones
Gloria Kirk
Lionel Miller
Otis P. Motley
Michael G. Smith
Gallery Hours:
Tuesday-Friday from 10am to 5 pm
Saturday 11am to 4pm
Closed Sunday and Monday (except for special events)
The Gallery is located at:
3938 Benning Road, NE
Washington, DC 20019
Phone: 202-506-3867
Google Map Directions: http://g.co/maps/wjf3r
Parking is available in the lot behind the Dr. Dorothy I. Heights Library.
The Exposure Group is a membership driven, non-profit professional organization open to photographers worldwide since 1978. The mission of the organization is to enhance the skills, professionalism, and productivity of its members through information, education, demonstration, and compensation in the business of photography. The Exposure Group holds its monthly meetings at DCTV in The Historic Brooks Mansion in Washington, DC.