Loyal music fans braved the liquid sunshine at this year's JoyFest concert to see some of gospel music's top artists perform live. Christian Rap artists Humble Tip and Hallel HP opened the show in front of a dry crowd, with each artist performing a few of their songs. While William McDowell was on stage, it started pouring down rain and he instantly transitioned into Bishop Paul Morton's song "Let It Rain"... wow! Even with scattered showers, most people stayed for the entire show.
Fred Hammond closed out the concert as the headliner, with Marvin Sapp, Martha Munizzi, Lecrae, and VaShawn Mitchell performing throughout the evening. Ed Stephens Promotions and Premier Festivals have once again produced a stellar show at the Virginia theme park. JoyFest is an annual gospel music concert, traditionally held on the second Saturday of July at the Kings Dominion theme park in Virginia.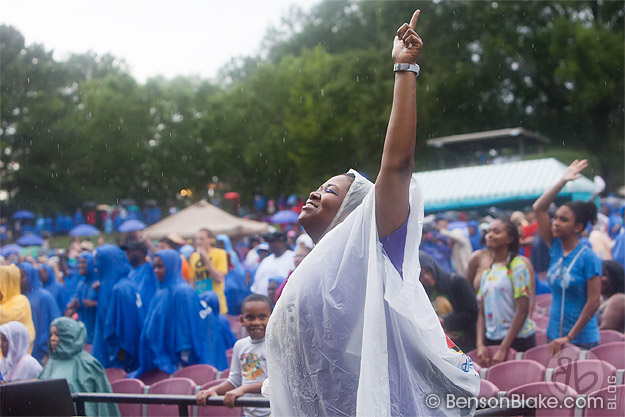 The show went on... rain or shine!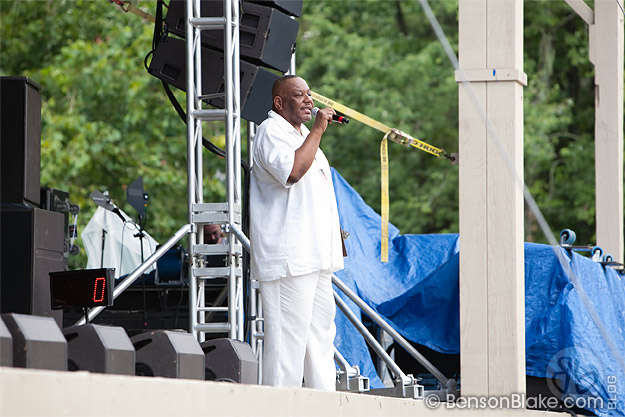 Ed Stephens, Promoter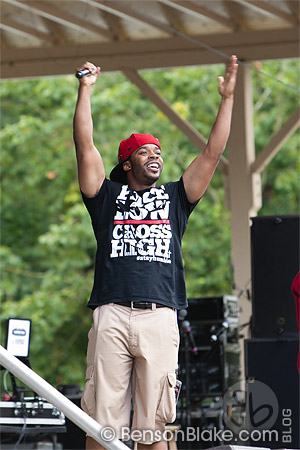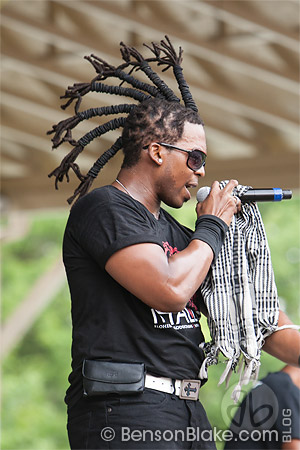 Christian rappers Humble Tip (left) and Hallel H.P. (right)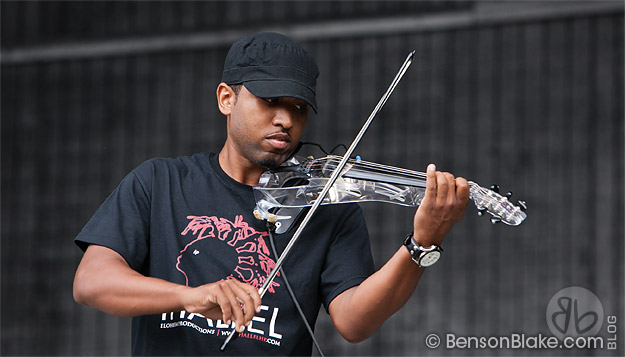 Coel, electric violinist for Hallel H.P.

Comedian and emcee Bone Hampton warming up the JoyFest crowd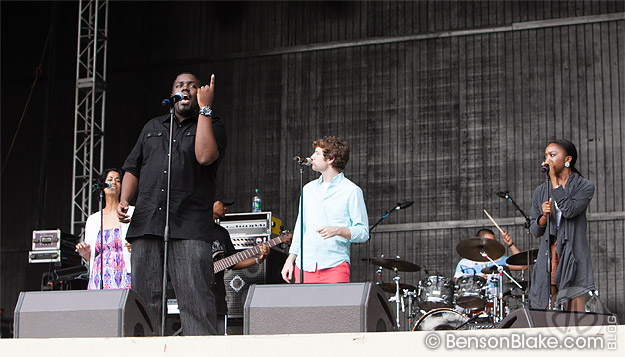 William McDowell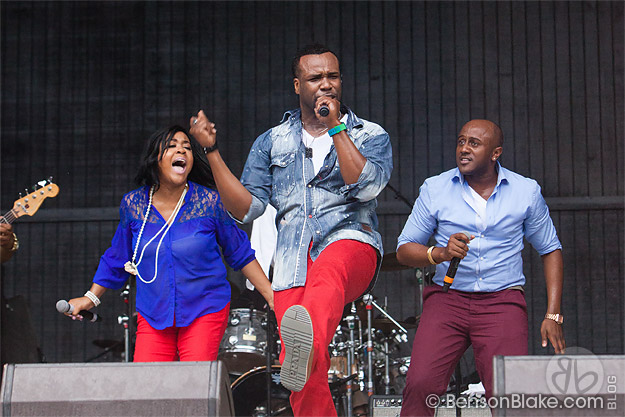 VaShawn Mitchell

Lecrae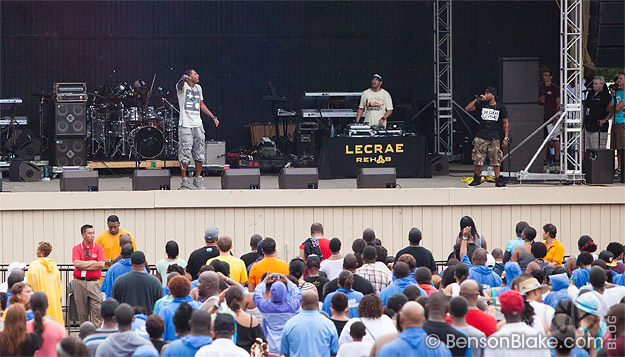 Martha Munizzi

Martha Munizzi backstage with Miss Virginia United States 2012 and Miss United States 2011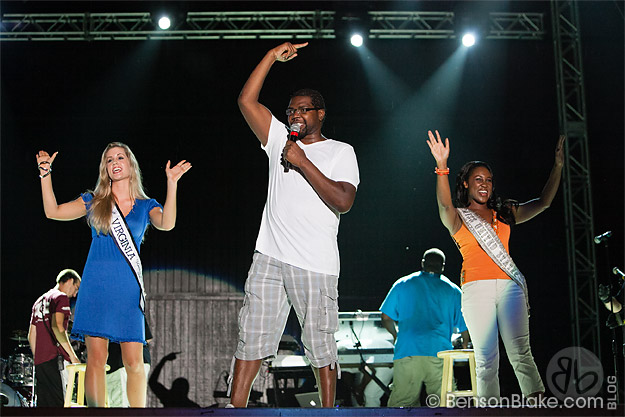 Ed Stephens introducing various radio announcers and business sponsors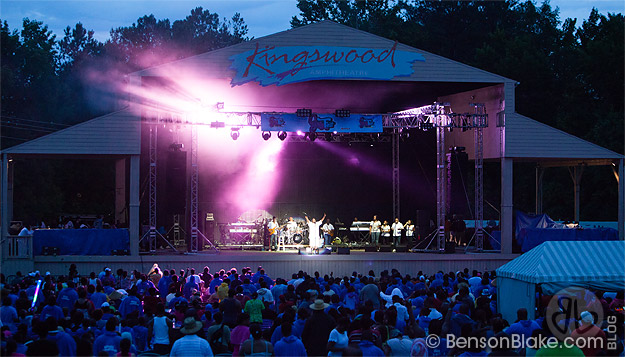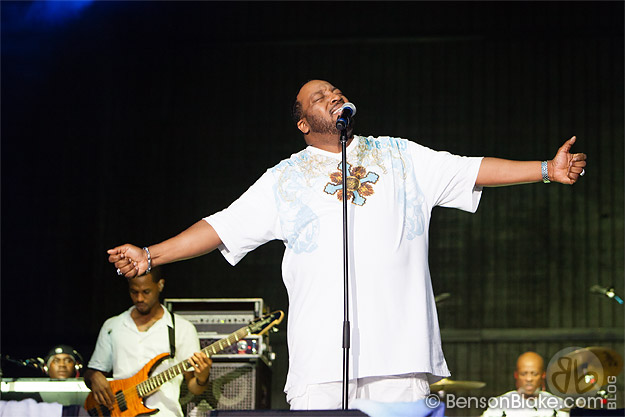 Marvin Sapp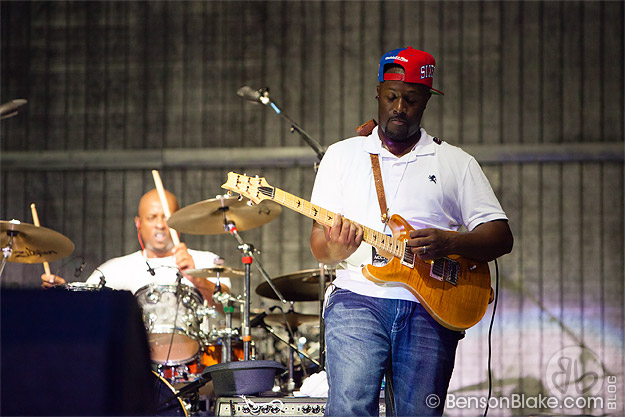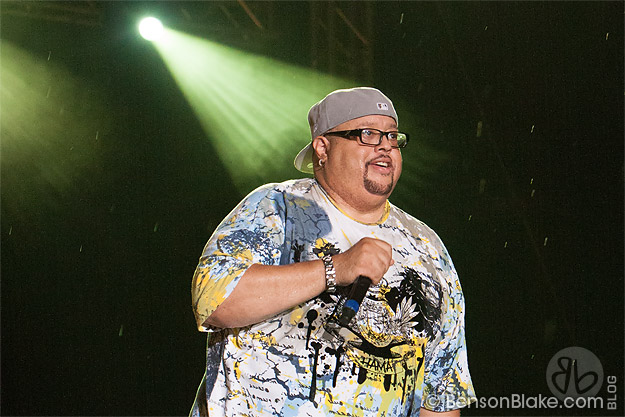 Fred Hammond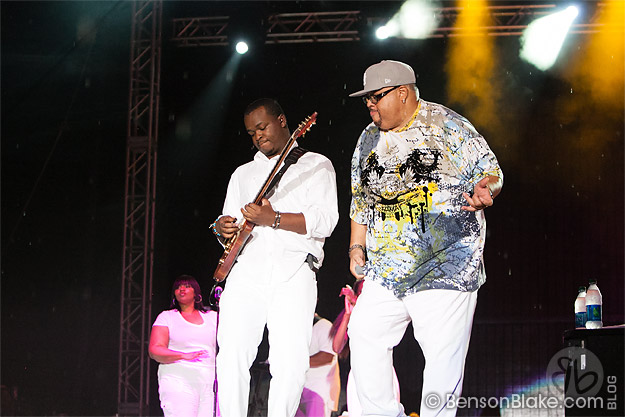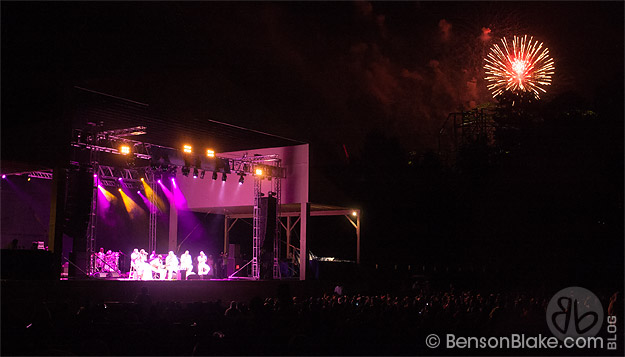 Kings Dominion fireworks display near the end of the concert

Video clips from a few JoyFest 2012 performances:
Lecrae, William McDowell, Vashawn Mitchell and Fred Hammond