On Monday January 20th, I witnessed with millions of others another historic moment in the the history of the United States. The second inauguration of our 44th President, Barack Obama. In 2009, I attended only the ceremony where I stood on the Capitol grounds. The second time around, I opted for the parade instead. I was in line an hour before sunrise and long before the gates opened. At first, I thought I was crazy for arriving at 6:30 for a parade that would start until after 3pm. However, I quickly realized I was among hundreds of others doing the exact same thing.
Spectators from nearby balconies began to shout "He's coming!" once the parade was underway. I could see the flashing police lights as the presidential motorcade got closer. One block before they reached us, the motorcade stopped, as if they were getting out of their limo to walk. I began to prepare for the image I hoped all day to capture… Barack and Michelle walking down Pennsylvania Avenue and waving to the crowd. When they got to the spot where I was waiting, I searched and searched in between the secret service protection to catch a glimpse. Well, I caught just that… a glimpse of Michelle happily waving through the window of the limo (aka "The Beast"). That slight pause a block earlier was them getting back inside the limo after walking for five blocks.
Many people around me were disappointed, but still glad to have been that close to the leader of our nation. People immediately around me were from Texas, Georgia, and as far away as Holland, just to witness this event in person. As crushed as I was to miss the photograph I had dreamed of all day, I realized that I've been blessed to not only see him in person, but to photograph Barack Obama on three occasions over the last five years… and I will forever cherish those memories. I wish him well, and God bless the President and his family through these next four years.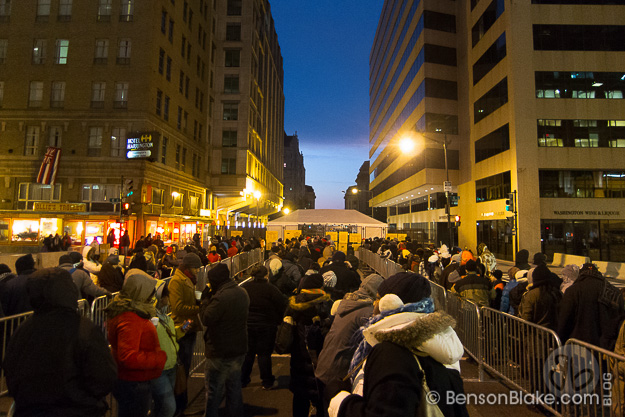 Inauguration Day at 6:30am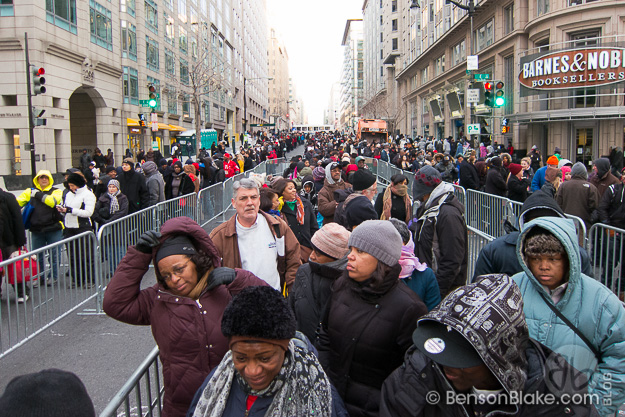 This is one of about 10 parade lines at 7:30am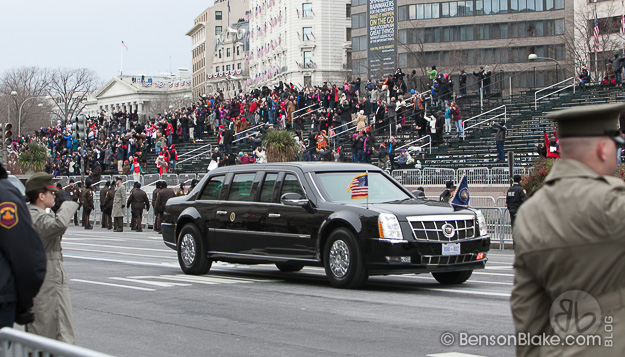 President Obama heading to the Inauguration ceremony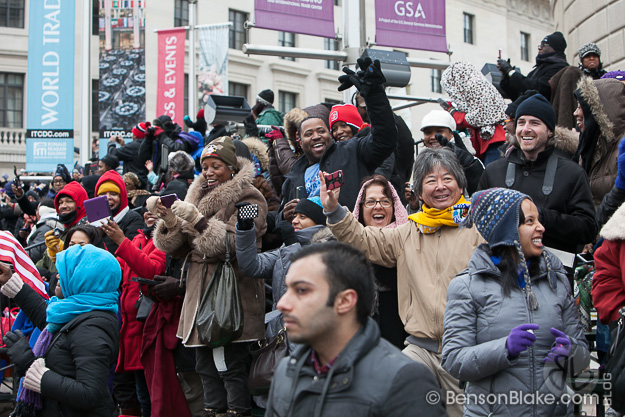 Inauguration crowd along the parade route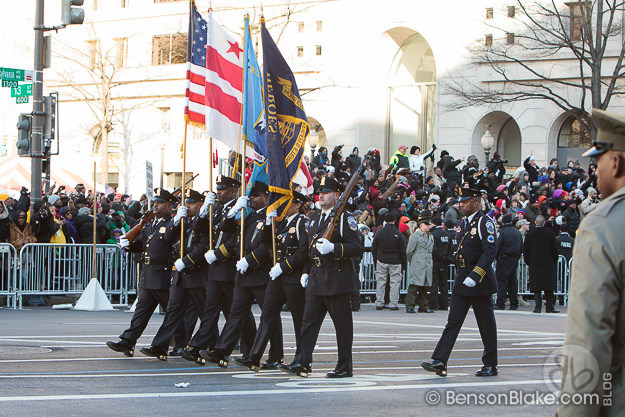 The 2013 Inauguration parade begins

Michelle Obama waving from the limo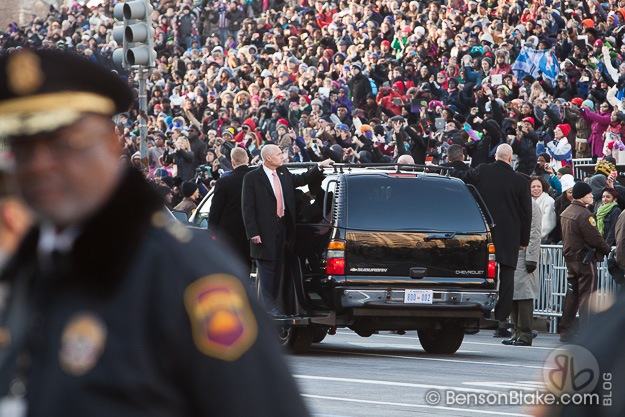 The president's motorcade was well protected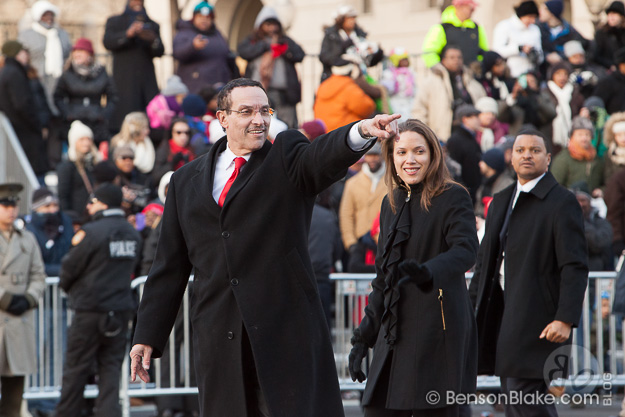 DC Mayor Vincent Gray walks the Inauguration parade route