Earlier this year, I took an international trip to the United Arab Emirates (UAE). Most of my time there was spent in Abu Dhabi and its suburb of Al Ain. However, I did manage to squeeze in a round of golf and a day trip to Dubai.
While in Al Ain, one afternoon was spent camel-riding, while the evening before led us to the natural hot springs. A steady stream of water comes down from the mountains, where it's heated and steaming once it reaches ground level. Many Emirates go there at night to soak their feet in the hot water to help them heal and feel better, both physically and mentally. In Abu Dhabi, I went on a guided tour of The Grand Mosque, which holds the title of the largest mosque in the world. Later that day, I had lunch at the Emirates Palace, where all of the cappuccinos and deserts had thinly shaved 24 karat gold flakes sprinkled on top.
What can I say about Dubai? Wow!! These photos don't do justice to show the amazing architecture and pristine condition inside and outside the buildings. Throughout the UAE, everything is kept very clean. Floors are constantly swept or mopped, especially since the Muslim women wear an Abaya outfit that drags on the ground. Also for the same reason, escalators in malls are replaced by slanted moving walkways. Even with those differences, English was widely spoken and the people were very friendly. Much of Dubai reminded me of Manhattan and Las Vegas put together… times two. Thanks to the host of our small group and all the people in Abu Dhabi who generously shared their knowledge of the UAE culture and sites.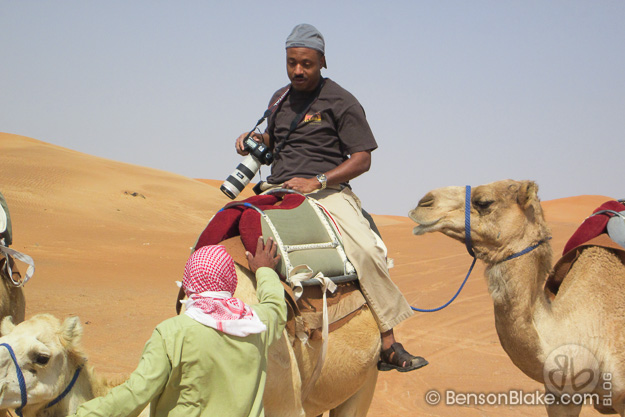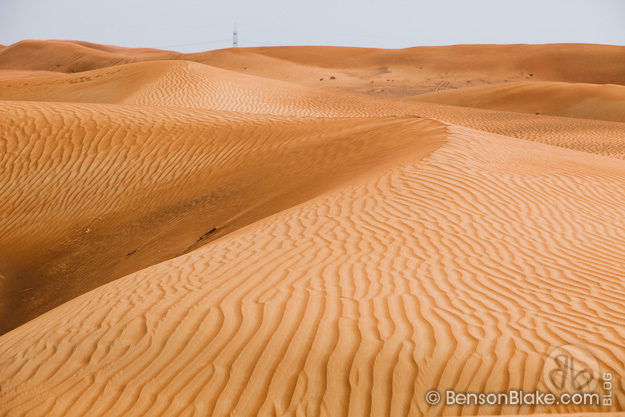 My view from on top of a camel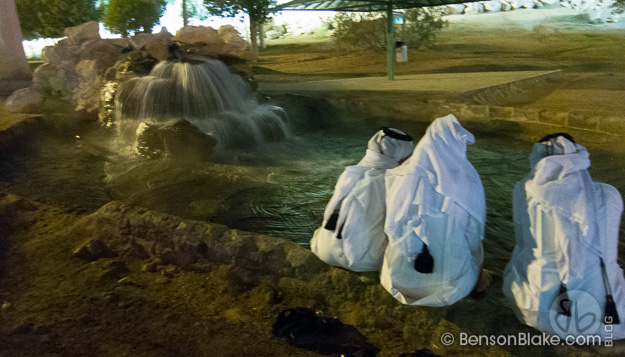 Hot Springs in Al Ain, Abu Dhabi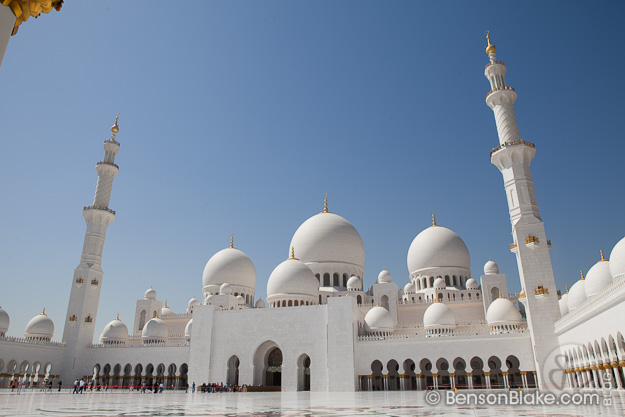 The Grand Mosque in Abu Dhabi, UAE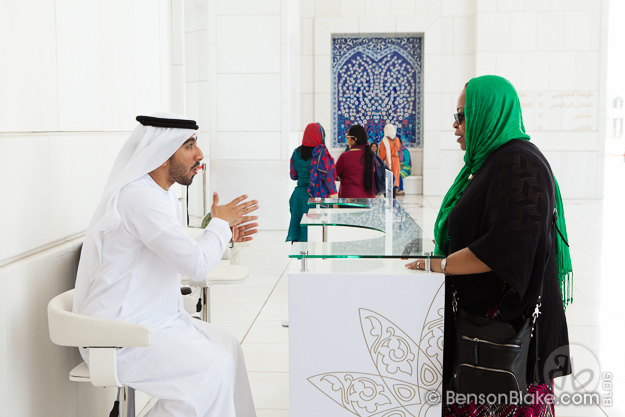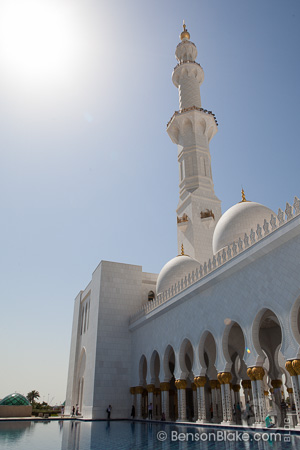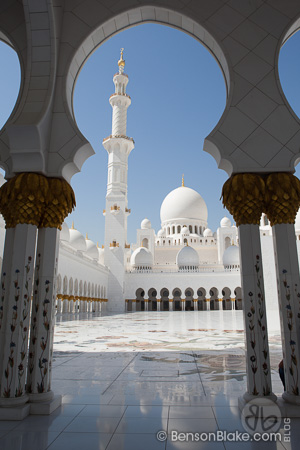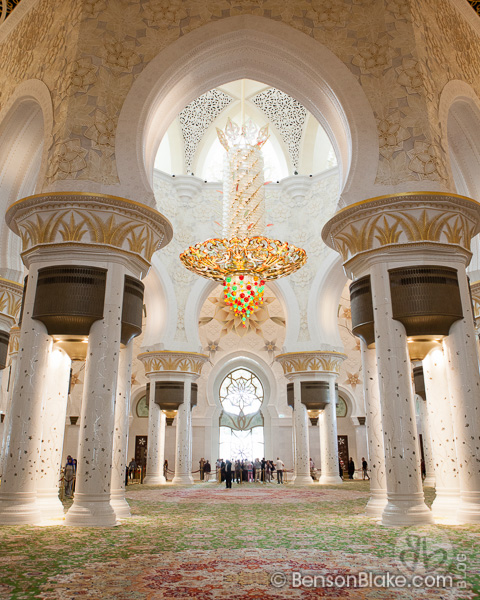 Inside the Grand Mosque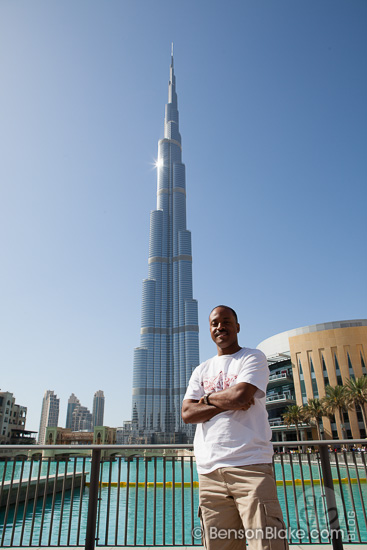 Benson in front of the Burj Khalifa, the tallest building in the world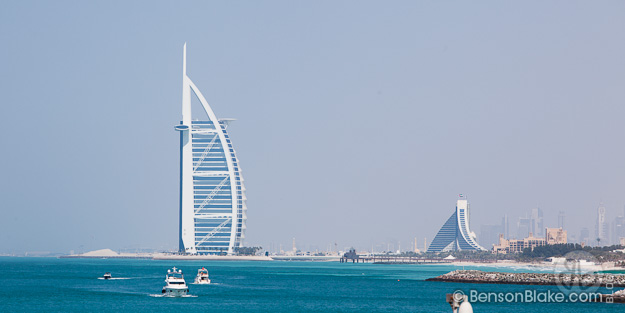 The sail boat-shaped Burj Al Arab hotel, built on a man-made island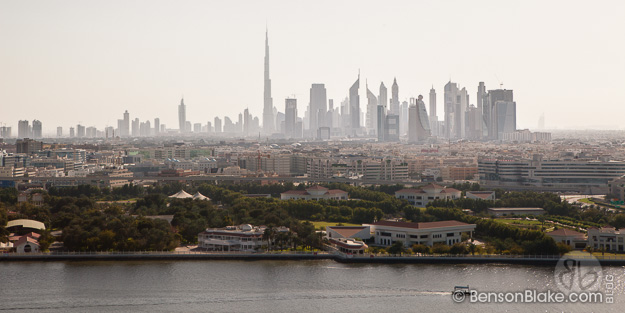 The Dubai skyline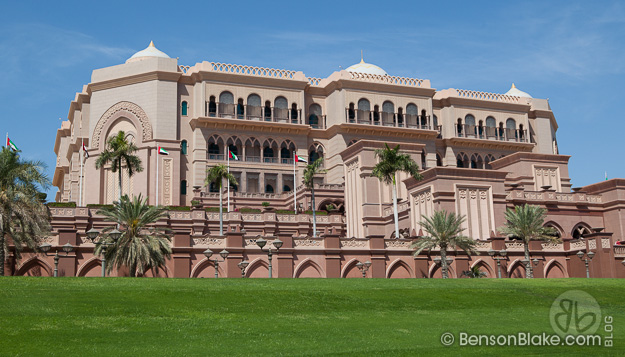 The Emirates Palace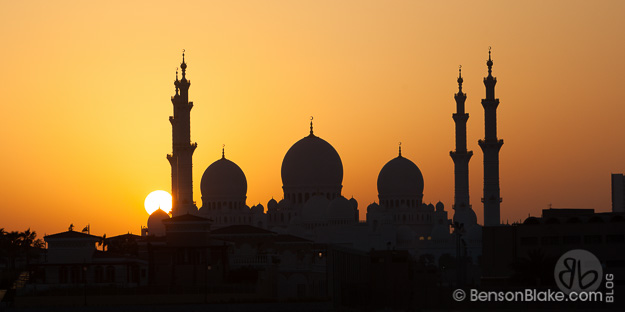 The Grand Mosque at sunset