On Sunday, October 28th, the Virginia Mass Choir hosted a tribute concert to the late Rev. James Cleveland. This event took place at the First Pentecostal United Holy Church in Norfolk and is being re-broadcast online at streamingfaith.com. Edna Tatum and Al "The Bishop" Hobbs were honored for their contributions to the Gospel music industry.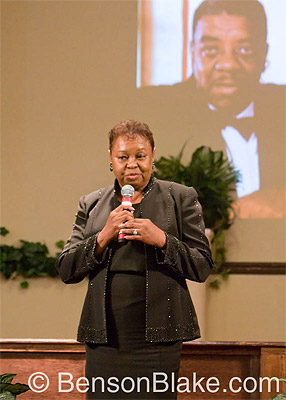 Edna Tatum

Ed Stephens (right) presenting award to Al "The Bishop" Hobbs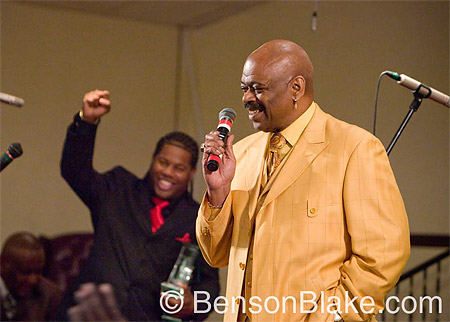 Al "The Bishop" Hobbs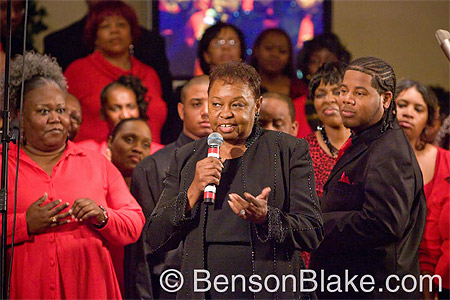 Edna Tatum introducing "Peace Be Still"

Virginia Mass Choir